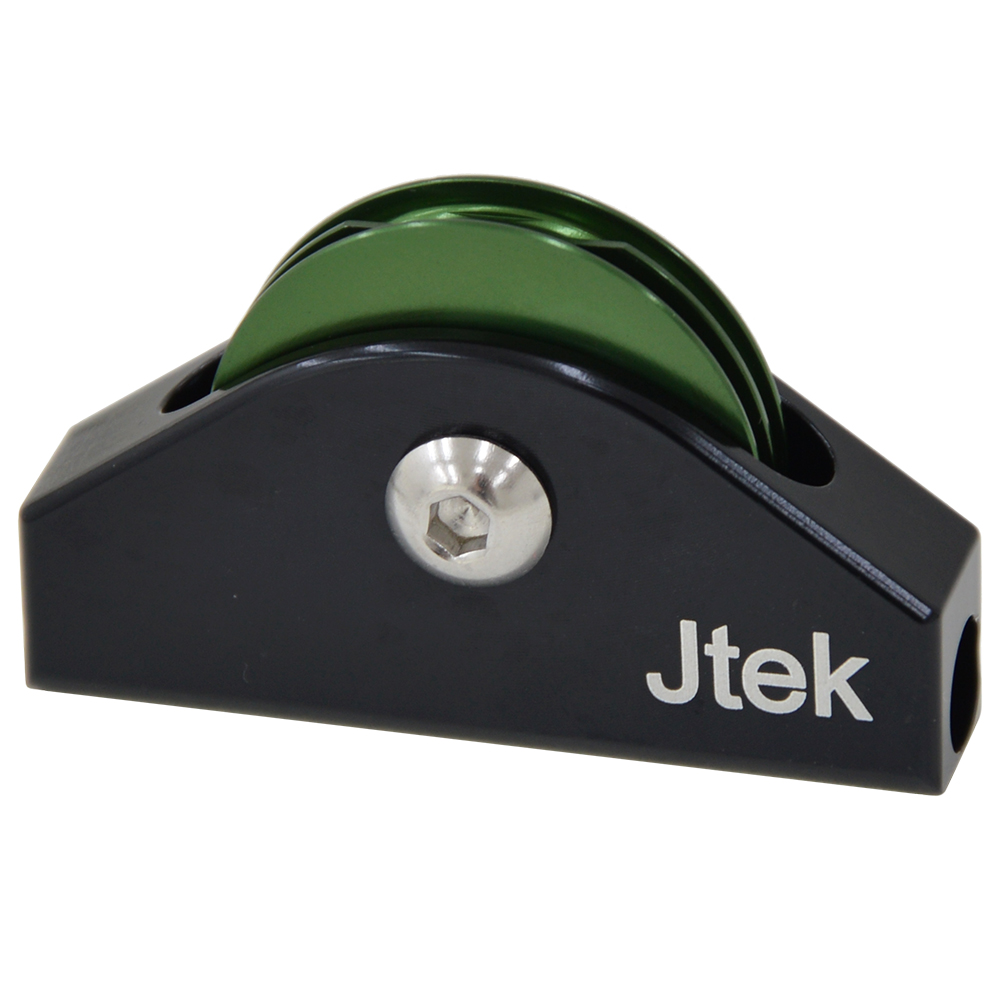 Shiftmate 7
This model is for mating Shimano & Campagnolo triple road shifters with mountain bike front derailleurs and cranks or mountain bike front shfiters with road triple cranksets.
The ShiftMate Straight is an inline shifting interface device for mating different bicycle shifting components. Using a ratio changing pulley, the ShiftMate Straight adapts different component brands and models to make the proper correction in the amount of cable pull needed for perfect shifting.
– CNC machined.
– Sealed ball bearing.
– Hard Nickel plating.
– Ideal for straight cable run mounting or mounting at cable stop locations.
table#t9 {
border-collapse: collapse;
border-width: 0px;
border-style: outset;
margin: 20px 0;
line-height: 2.0em;
text-align: center;
vertical-align: top;width: 100%;border-top: 1px solid #94DBFF;border-bottom: 1px solid #94DBFF;box-shadow: 0 2px 3px rgba(0, 0, 0, 0.4);
}
table#t9 thead tr {
}
table#t9 thead tr th.t9 {
color: #333333;
background: none repeat scroll 0 0 #D1F0FF;
font-size: 1em;
letter-spacing: 0;
line-height: 1.2;
font-size: 1.0em;
padding: 4px;
text-transform: none;
text-align: center;border-bottom: 1px solid #94DBFF;
}
table#t9 thead tr th#t9.start {
}
table#t9 thead tr th#t9.end {
}
table#t9 tbody tr {
background: none repeat scroll 0 0 #F0FAFF;
}
table#t9 tbody tr.table-alternate {
background: none repeat scroll 0 0 #FCFEFF;
}
table#t9 tbody tr td {
padding: 5px;
border-width: 0px;
font-size: 1.0em;
border-top: medium none;border-bottom: 1px solid #94DBFF;
text-align: center;
line-height: 1.2;
vertical-align: top;
}
table#t9 tbody tr td#n1 {
width: 35%;
}table#t9 tbody tr td#n2 {
width: 35%;
}table#t9 tbody tr td#n3 {
width: 35%;
}
table#t9 tbody tr:hover td {
}
table#t9 tfoot tr {
}
table#t9 tfoot tr td {
background: none repeat scroll 0 0 #D1F0FF;
padding: 4px;
border-width: 0px;
font-size: 1.0em;
border-top: medium none;
text-align: center;
}
| Shifter | Crank and derailleur | Pulley groove size that cable enters |
| --- | --- | --- |
| Campagnolo & Shimano triple road | Shimano triple mtb style | Small |
| Shimano / SRAM 3 speed mtb | Campagnolo & Shimano triple road | Large |